Year 5/6 Girls Football
19 October from 10:00 am

-

12:30 pm
Event Navigation
FOR ALL,

 

TARGETED,

 

COMPETITIVE
All of our events will follow our new event themes; For All, Targeted & Competitive. These themes have been designed to ensure we provide events to benefit all young people.
FOR ALL– These events are for everyone and are delivered in school. They focus on providing 60 active mins for every child whilst supporting their physical, social and emotional wellbeing.
TARGETED– These events target specific groups of young people who would benefit the most from having positive experiences of sport, physical activity and competition. The activities and outcomes are designed to reflect the young people's needs and motivations.
COMPETITIVE– These events are for pupils who are ready and prepared for competition and enjoy performing and competing against others. They provide the opportunity for competition in a positive and friendly environment where the focus is on enjoyment and supporting the wider development of young people as much as the outcome of the event itself.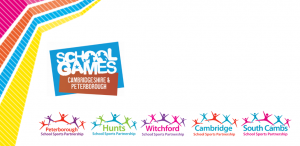 This is a COMPETITIVE event for girls in Year 5/6 who are ready for competition.  The aim of this event is to support individual development in sport.
This competition will be played to U11 mini football rules. Matches will be 7-a-side and each squad should consist of a maximum of 10 players.
A size 4 ball will be used for all matches.
Substitutes to be made on a roll-on, roll-off basis, at a halt in play.
When a goal kick is awarded the opposition side will retreat to the half way line.
No off sides, goal keepers may only roll or throw the ball out, or kick from the ground, otherwise normal rules apply.
Further information will be issued nearer the time but schools are encouraged to enter early as there are only a limited number of entries for this event.
Maximum teams per school:      1
Maximum entries available:      20
Deadline for entries: 21st September 2021