Yr 3/4 Dynamos Cricket Competition (SAWSTON)
22 June from 10:00 am

-

2:00 pm
Event Navigation
FOR ALL,

 

TARGETED,

 

COMPETITIVE
All of our events will follow our new event themes; For All, Targeted & Competitive. These themes have been designed to ensure we provide events to benefit all young people.
FOR ALL– These events are for everyone and are delivered in school. They focus on providing 60 active mins for every child whilst supporting their physical, social and emotional wellbeing.
TARGETED– These events target specific groups of young people who would benefit the most from having positive experiences of sport, physical activity and competition. The activities and outcomes are designed to reflect the young people's needs and motivations.
COMPETITIVE– These events are for pupils who are ready and prepared for competition and enjoy performing and competing against others. They provide the opportunity for competition in a positive and friendly environment where the focus is on enjoyment and supporting the wider development of young people as much as the outcome of the event itself.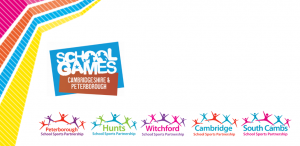 This is a COMPETITIVE event for children in Year 3/4 who are ready for competition.  The aim of this event is to support individual development in sport.
The aim of Dynamos cricket is to build on the success of Kwik Cricket and to give children the same experience in school and club.  Dynamos is an exciting new brand of competition which connects to the elite level of the game via the new ECB competition, The Hundred and introduces Countdown cricket. It is the perfect introduction to competitive cricket for all 8-11 year old's. Dynamos is a countdown format with simple rules, limited equipment and a new digital app to help with scoring.
This competition for Year 3/4 children is open to all schools in the Partnership and is for mixed squads of 10 players, 8 of whom play at one time. Each team must have a minimum of 2 girls on the pitch at all times.
RULES
| | |
| --- | --- |
| Players | 8 (with a minimum of 2 girls) |
| Squad | 10 |
| Bowling | 5 ball overs (1 over per player) |
| Pitch length | 13.7m (yr 4) 15.5m (yr 5&6) |
| Batting | Pairs (2 overs) |
| Scoring | via Countdown cricket scorer app |
| Out if  | Bowled, caught, run out, hit wicket, stumped (if out, keep batting, applicable for all dismissals, 5 runs added to the fielding team) |
| Fielding | Rotate after each over |
| Byes | Yes, if hit body or miss ball, still run |
| No balls | Yes, if deemed un-hittable e.g. rolling or too high |
| LBW | No, unless a deliberate block |
For more information please visit the following websites:
Maximum teams per school:       1 (10 in a squad with a minimum of 2 girls)
Maximum entries available:       18
Deadline for entries:                       22nd May 2022