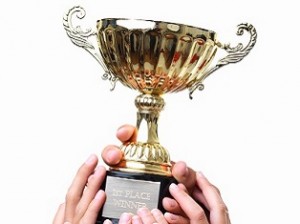 Congratulations to all of the schools and teams who have taken part in our competitions- take a look at the honours board below to see all of the winners and runners-up so far this year.
Roll of Honours 2018-2019
WINNERS
RUNNERS UP
SPIRIT OF THE GAMES AWARD
ESFA Girls Cup
Histon & Impington Juniors
Swavesey Primary
ESFA Small Schools Cup
Oakington
Meldreth Primary
ESFA Schools Cup
Milton
Bassingbourn
Year 5/6 Big Schools Cross Country
Swavesey Primary
Cottenham Primary
Year 3/4 Big Schools Cross Country
Histon & impington Juniors
Swavesey Primary
Year 5/6 Small Schools Cross Country
Fowlmere
Harston & Newton
Year 3/4 Small Schools Cross Country
Harston & Newton
Thriplow
Year 5/6 Tag Rugby
Harston & Newton & Swavesey
The Vine & Hatton Park
Petersfield & Hatton Park
High 5's Netball League A Team Shield
Cotttenham
Swavesey
Barton
High 5's Netball League A Team Plate
Pendragon
Hatton Park
High 5's Netball League B Team Competition
Cottenham Primary School
Swavesey
Year 3/4 Key Steps Gymnastics
Linton Heights
Great Abington
Year 5/6 Quicksticks Hockey
Harston & Newton
Histon & Impington Juniors
Willingham
Meldreth
Year 3/4 Mini Tennis
Year 3/4 Kwik Cricket
Year 5/6 Quadkid Athletics
Year 4/5/6 Small Schools Quadkid Athletics
All of the previous years winners and runners up are listed below, some of these schools are still reigning champions at the moment…will they be able to defend their titles in 2018-19?! Watch this space!
Roll of Honours 2017-2018
WINNERS
RUNNERS UP
SPIRIT OF THE GAMES AWARD
ESFA Girls Cup
Swavesey Primary
Histon & Impington Juniors
Melbourn
ESFA Small Schools Cup
Meldreth Primary
Harston & Newton Primary
Elsworth
ESFA Schools Cup
Waterbeach
Hatton Park
Willingham
Year 5/6 Big Schools Cross Country
Swavesey Primary
Histon & impington Juniors
Year 3/4 Big Schools Cross Country
Linton Heights Junior School
Histon & impington Juniors
Year 5/6 Small Schools Cross Country
Harston & Newton
Thriplow
Year 3/4 Small Schools Cross Country
Harston & Newton
Meldreth
Year 5/6 Tag Rugby
Hatton Park & Swavesey
Linton & Histon & Impington Juniors
Haslingfield & Petersfield
High 5's Netball League A Team Shield
Linton Heights
Coton
High 5's Netball League A Team Plate
Fenstanton
Bar Hill
High 5's Netball League B Team Competition
Linton Heights Junior School
Cottenham Primary School
Year 3/4 Key Steps Gymnastics
Linton Heights
Castle Camps
Coton
Year 5/6 Quicksticks Hockey
Harston & Newton
Swavesey
Elsworth
Meldreth
Coton
Bar Hill
Steeple Morden
Bar Hill
Year 3/4 Mini Tennis
Harston & Newton
Swavesey Primary
Year 3/4 Kwik Cricket
Linton Heights, Coton, Jeavons Wood & Histon
Gt Abington
Gt Abington B & Swavesey D
Year 5/6 Quadkid Athletics
Bassingbourn Primary
Swavesey Primary
Year 4/5/6 Small Schools Quadkid Athletics
Harston & Newton
Coton
Roll of Honours 2016-2017
| | WINNERS | RUNNERS UP | SPIRIT OF THE GAMES AWARD |
| --- | --- | --- | --- |
| Year 5/6 Tag Rugby | Steeple Morden | Jeavons Wood | Swavesey B |
| Year 4/5/6 Small Schools Tag Rugby | Meldreth | Harston & Newton | Elsworth |
| ESFA Girls Cup | Histon & Impington Juniors | Coton | Coton |
| ESFA Small Schools Cup | Meldreth Primary | Harston & Newton Primary | Barnabas Oley |
| ESFA Schools Cup | Histon & Impington Juniors | Willingham Primary | Melbourn |
| Year 5/6 Cross Country | Linton Heights | Histon & Impington Juniors | |
| Year 3/4 Cross Country | Swavesey | Histon & Impington Juniors | |
| High 5's Netball League A Team Shield | Coton | Linton Heights | Oakington |
| High 5's Netball League A Team Plate | Meldreth | The Vine | |
| High 5's Netball League B Team Competition | Barton | Swavesey | |
| Year 3/4 Key Steps Gymnastics | Castle Camps | Meridian | Gt Abington |
| Year 5/6 Quicksticks Hockey | Guilden Morden & Jeavons Wood | Linton Heights & Histon & Impington Juniors | The Meadow, Meldreth, Steeple Morden & Bar Hill |
| Year 3/4 Mini Tennis | Swavesey Primary | Harston & Newton | |
| Year 3/4 Kwik Cricket | The Meadow & Jeavons Wood | Gt Abington & Over Primary | Histon & Impington Juniors |
| Year 5/6 Quadkid Athletics | Histon & Impington Juniors | Steeple Morden | The Meadow |
| Year 4/5/6 Small Schools Quadkid Athletics | Meldreth | Coton | |
Roll of Honours 2015-2016
| | WINNERS | RUNNERS UP | SPIRIT OF THE GAMES AWARD |
| --- | --- | --- | --- |
| Year 5/6 Tag Rugby | Joint winners: Steeple Morden & Fenstanton | Joint R/Ups: The Meadow & Caldecote | Dry Drayton |
| Year 4/5/6 Small Schools Tag Rugby | Hatton Park | Haslingfield Primary | Coton |
| ESFA Girls Cup | Histon & Impington Juniors | Jeavons Wood | |
| ESFA Small Schools Cup | Meldreth Primary | Harston & Newton Primary | |
| ESFA Schools Cup | Over Primary | Willingham Primary | |
| Year 5/6 Cross Country | Linton Heights Junior School | Swavesey Primary | |
| High 5's Netball League A Team Shield | Histon & Impington Juniors | Coton Primary School | |
| High 5's Netball League A Team Plate | Fen Drayton Primary | Meridian Primary | |
| High 5's Netball League B Team Competition | Histon & Impington Juniors | Linton Heights Juniors | |
| Year 3/4 Key Steps Gymnastics | Linton Heights Junior School | Coton Primary | Jeavons Wood |
| Year 5/6 Quicksticks Hockey | Histon & Impington Juniors | Linton Heights Juniors | Harston & Newton |
| Year 3/4 Mini Tennis | Haslingfield | Harston & Newton | |
| Year 3/4 Kwik Cricket | Thriplow Primary | Jeavons Wood Primary | Histon & Impington Juniors |
| Year 5/6 Quadkid Athletics | Histon & Impington Juniors | Swavesey Primary | |
| Year 4/5/6 Small Schools Quadkid Athletics | Coton Primary | Meldreth Primary | |
Roll of Honours 2014-2015
| | WINNERS | RUNNERS UP |
| --- | --- | --- |
| Year 5/6 Tag Rugby | Joint winners: Steeple Morden & Fenstanton Primary School | Joint R/Ups: Harston & Newton & Elsworth Primary |
| Year 4/5/6 Small Schools Tag Rugby | Coton Primary School | Fowlmere Primary School |
| ESFA Girls Cup | Histon & Impington Juniors | Coton Primary School |
| ESFA Small Schools Cup | Elsworth Primary | Harston & Newton Primary |
| ESFA Schools Cup | Swavesey Primary | Willingham Primary |
| Year 5/6 Cross Country | Burrough Green Primary School | Linton Heights Juniors |
| High 5's Netball League A Team Shield | Swavesey Primary | Linton Heights Juniors |
| High 5's Netball League A Team Plate | Milton Primary School | Castle Camps Primary School |
| High 5's Netball League B Team Competition | Histon & Impington Juniors | Fenstanton Primary School |
| Year 3/4 Key Steps Gymnastics | Coton Primary School | Joint: Haslingfield Primary & Gamlingay First School |
| Year 5/6 Quicksticks Hockey | Histon & Impington Juniors | Steeple Morden Primary School |
| Year 3/4 Mini Tennis | Joint winners: Meridian Primary & Haslingfield Primary | Joint R/Ups: Burrough Green & Coton Primary School |
| Year 3/4 Kwik Cricket | Linton Heights Junior School | Steeple Morden Primary |
| Year 5/6 Quadkid Athletics | Histon & Impington Juniors | Steeple Morden Primary |
| Year 4/5/6 Small Schools Quadkid Athletics | Haslingfield Primary School | Elsworth Primary |
You can see all of the past winners and runners up below: