County Young Coach Academy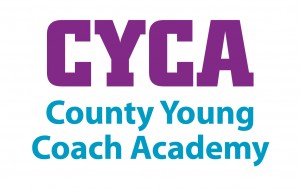 This year the focus of the County Young Activator Academy continues to be in line with the Sport England coaching plan and UK coaching, we will be focusing on recruiting young activators/ coaches with a passion to increase the participation of girls in activity and sport.
The CYCA was one of just ten piloted nationally in 2013-14 through our work as a lead partner for Leadership, Coaching and Volunteering, with the Youth Sport Trust. After an extremely successful pilot we have been able to further develop the CYCA programme since and we continue to work with Living Sport, the County Sport Partnership for Cambridgeshire and Peterborough as a key delivery partners in this project.
We will be looking for exceptional young leaders in school year 11 and 12 that want to work with girls that are at entry level into a sport/ activity/ multi sport environment. These young people do not need to be coaching already but do need to be welcoming, socially active, aware of different needs of young people and understand their influence as an activator/ coach.
The Academy will provide three workshops that the young activators/ coaches will be expected to attend to help them understand their role and prepare them to deliver a club in school for a minimum of 10 weeks to a minimum of 10 young people aged 11-16 that are disengaged with sport and physical activity.
There will be a launch event in October and workshops will take place in the Autumn term. The topics will include Practical Coaching, Understanding your participants and Philosophy and Ethics. By delivering these in the Autumn term we would hope to see the clubs up and running during the Spring term.
If you wish to apply for the programme please complete the application form below