Leadership & Volunteering

The South Cambs School Sports Partnership is passionate about providing opportunities for as many young people as possible to grow their leadership skills, gain experience in sports leadership and develop essential life skills such as communication, organisation and team work.
We offer young people an extensive sports leadership and volunteering programme through the South Cambs SSP Leadership Academy. The Leadership Academy is open to young people aged 14 years plus in any South Cambs secondary school with an application/selection process every summer term.
What is the Leadership Academy?
A 'leadership club' for young people aged 14-16 who are committed to active volunteering
A programme to support your development as the best leaders and volunteers you can be
Training and volunteering opportunities which will help to develop your interpersonal skills, enhance your CV and provide a career pathway
A team of young people that help us to deliver clubs, competitions, festivals and events to children across South Cambs, allowing them to enjoy the benefits of sport
As a Leadership Academy member you will have the opportunity to: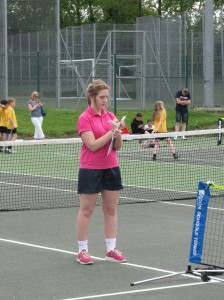 Attend the South Cambs School Sports Partnership Leadership Academy Conferences
Volunteer at competitions and community events
Log your volunteering hours to work towards nationally recognised awards www.lead2employability.com
Attend sport specific training courses, find out what leadership courses are coming up on our events calendar page
Apply to become a Young Ambassador
Be nominated for the Roy Burrell Volunteering Award
Link directly to the Duke of Edinburgh programme
To find out more about getting involved please speak to your PE department or get in touch with us.
Lead 2 Employability (formally Step into Sport Volunteering Passport)
Lead 2 Employability is an online system which gives young people the opportunity to log and record their volunteering hours and experiences. Through the system they are linked to a mentor within their school who supports them in their volunteering and development as a young volunteer and verifies their volunteering hours.
As a result of logging their volunteering hours, young people will receive certificates and other rewards to recognise and acknowledge the level of volunteering that they have undertaken.
Young people who are eligible must be:
in education
between 14 and 19 years old
have an email address and to gain approval from your school mentor
If you are in the South Sambs SSP Leadership Academy make sure you register and start logging your hours.
During 2013-14 sports leaders from Swavesey Village College logged an incredible 3966 volunteering hours and finished 3rd on the national leaderboard!!! The competition is on to see which group of sports leaders can volunteer and record the most volunteering hours during 2014-15! Keep an eye on the leaderboard and make sure you log your hours.